began leading worship at his local church in his village. In 2011 he was sponsored to further develop his passion for music at a school of worship in Denmark and a discipleship training school in Brazil with YWAM (Youth With A Mission). For the past nine years he has been involved with Himalayan Rock for Christ (HRC). It is his passion to bring an atmosphere of worship to Nepal and around the world.
Currently he and his wife are engaged with L2W where uses his gifts and talents to empower the church through holding various conferences, worship nights, and discipleship training schools, etc.
was adopted from Calcutta, India when she was 13 months old. As a young child she prayed about serving the Lord overseas and always believed God would call her onto the mission field. Throughout high school and college she traveled all over the world on mission trips. Her first mission trip overseas was to Senegal, West Africa as a junior in college. Shortly after graduating, she went to Romania for a summer and worked in an orphanage. During her time at that orphanage she asked the host parents what their greatest need was. They responded how they needed help managing all the legal red tape associated with helping children get off the streets or out of human trafficking. After much prayer, Karlee came back to the United State and enrolled in law school. Three years later she graduated and now practices law in Virginia. Throughout her short career Karlee has gained valuable knowledge, which has contributed greatly to advance the mission and development of Light 2 the World.
From a young age, Holly was captured with a desire to be Jesus' hands and feet to the least of these. Growing up overseas, and traveling to many countries, she saw the reality of poverty. Through her travels, she discovered many people have yet to hear the name of Jesus. This spurred her passion to not only help "the least of these", but to share the Gospel and make disciples of all nations. After teaching Bible at an International school in Uganda, she went back to America where she completed her Masters in Divinity and M. A. in Inter-Cultural Studies from Liberty Theological Seminary. On mission in Nepal, she met Michael Tamang, and eventually married him in 2014. She has since been living in Nepal where she and her husband serve under L2W.
grew up in a strong Christian family. Her father was a passionate believer whose job took the family to many exotic places including: Chile, Canada, Colorado, Australia, and the Middle East. These unique overseas experiences gave Julie a yearning to share the gospel, and she began praying for overseas missions. She started reading her Bible every day and helping out at youth group. Julie went to Mexico on a mission trip twice and the second time she was a youth leader. When Julie was in Montreal, she helped start a high school ministry called Lighthouse at Westview Bible Church. She attended Liberty University where she received a B.S. in Inter-Cultural Studies. During college, Julie hosted a house church in her home for three years. She also hosted a Spanish Bible study for two years that met weekly for dinner. Julie completed her college internship in Israel, working with refugees for three months under a local non-profit organization. After college, she attended a six-month discipleship training school (DTS) with YWAM in southern France and completed her outreach in Cameroon. She traveled to Nepal two times where she visited three orphanages and hiked through the Himalayas to share the gospel with three unreached villages. Upon returning from Nepal, Julie worked to establish a small presence in local coffee shops selling merchandise from Nepal to support orphanages. Julie has been able to sell items at local shops in Virginia for three consecutive years. She went back to school and obtained a Master's Degree in Education.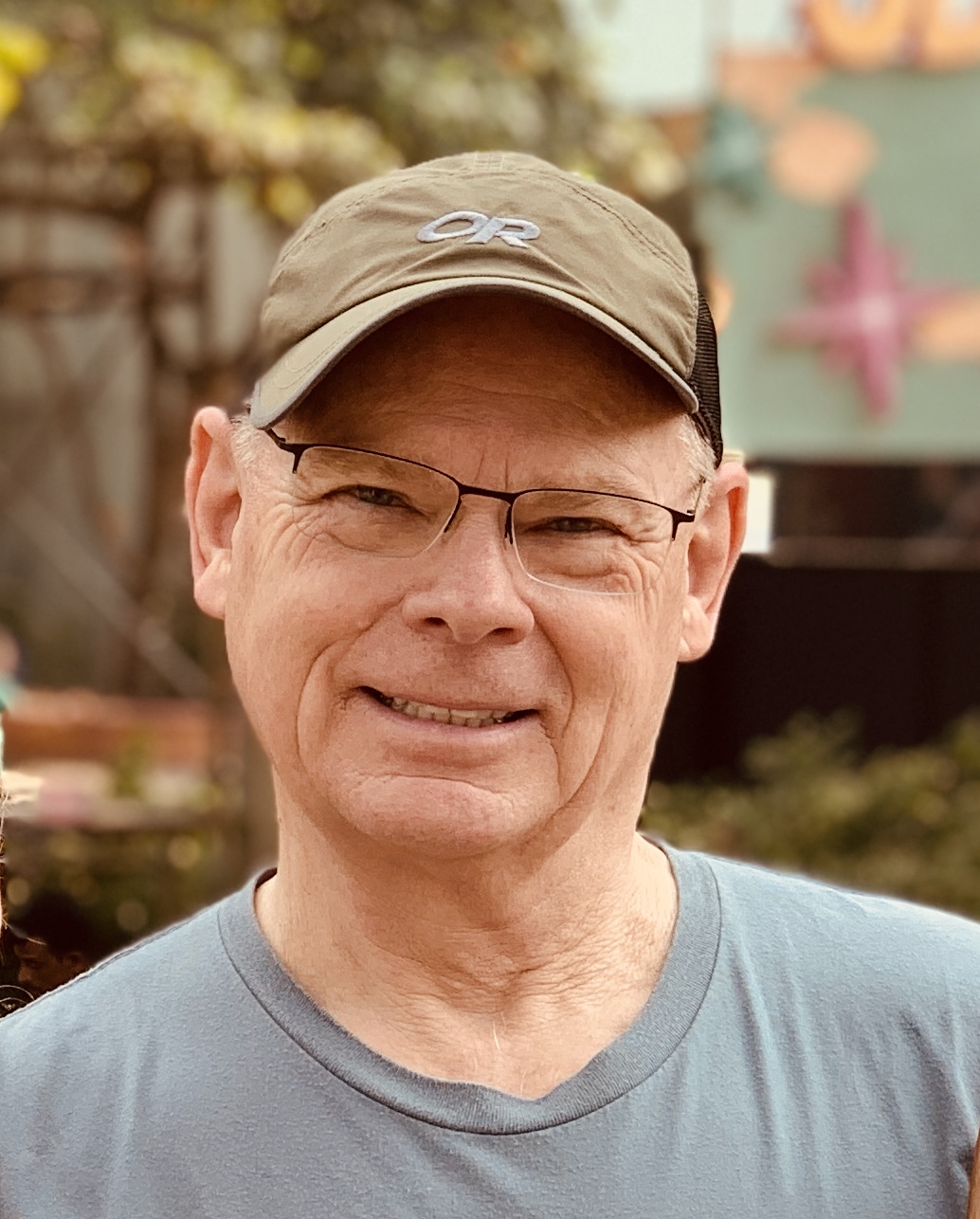 currently works in the Middle East for Bechtel Engineering and Construction. While attending Le Tourneau University where he received his Bachelor's Degree in Mechanical Engineering, God gave him the desire to pursue a career whereby he could do work and ministry side-by-side. His work has taken him to Peru, Chile, Montreal, Philippines, Papua New Guinea, Oman and Australia. He has always had a heart for missions, and is thrilled that his daughter, Holly, and her husband, Michael, are on the mission field in Nepal. Dennis has served as a Board Member for Eternity Minded Ministries for the last 10 years and has, therefore, gained valuable experience that he can contribute to this new ministry. He is a registered professional Mechanical Engineer in the state of California and also has a Masters degree in Christian Education from Talbot Seminary.
has been married for 39 years and has four grown children. She has traveled with her husband, Dennis to 35+ countries, moving 23 times, living on 4 continents: Chile – 5 years, Australia – 5 years, Oman – 2 years, Montreal – 1 year. Growing up in California and accepting Jesus as Savior as a teen, she spent 4 years in the US Navy as an Air Traffic Controller at the end of the Vietnam War. She has worked as a bookkeeper and has had several home businesses. Training up her children to wholeheartedly follow after Jesus was a task that she poured all her energies into …… She started and successfully managed a small school for 15 children in Chile for 2 years, with 5 hired teachers. She also ran the youth group while in Chile, along with her husband, Dennis. She has written an eBook called "Operation Six Continents." While living in Australia, she worked 4 years for Bechtel Engineering & Construction in administrative areas including Six Sigma and Training. She attended ToastMasters while in Australia. After travelling to Nepal to see several orphanages and going on treks with the pastors who preached to villagers she saw the hope that Jesus can give these people. This has impacted her life in a way that gave her a desire to support and be a part of the ministries in Nepal. She counts it a privilege to have a part in the L2W ministry.